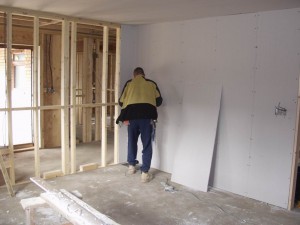 Our dry lining services range from metal grid ceilings to metal stud partitions.
SPS Plasterers offer installation systems in accordance with British Gypsum, Knauf and Lafarge.
We are qualified and experienced in tacking, drylining and encasements. Rest assured that our standard of work is to the highest quality. Our dry lining services include the following – please contact SPS Plasterers for a quotation or for more information.
MF grid ceilings
Metal stud partitions
Timber formed ceilings/partitions
Wall lining systems
Tape & joint finishing.